Today Pokémon Sun and Moon have launched in America. You can buy one/both version(s) at retail and in the 3DS eShop. Sun and Moon are the start of the seventh generation of the Pokémon main series. In this installment, you travel the region of Alola (based on the US state of Hawaii). Alola has four islands in all and when you get started as a Pokémon Trainer, you have to travel across all of Alola's islands to catch Pokémon and face off against powerful trainers and Pokémon alike.
Sun and Moon also mark the series first major change in the formula. Alola has no Pokémon League, but have captains of various island challenges across the four major islands. And that is just only the beginning! New to the 7th generation battle systems are Z-Moves, that allow certain Pokémon to use a super move. Like Mega Stones/Keystones and Mega Evolution in the sixth gen, Z-Moves require the Z-Ring and your chosen Pokémon to hold the correct Z-item. Z-moves can only be used once per battle like there can be only one Mega Evolved Pokémon per battle.
If you have data from the demo version of Pokémon Sun and Moon, you can import in several items and Ash's Greninja to the full game. By defeating Pokémon in trainer battles, you can trigger Greninja's Battle Bond which lets it transform into Ash-Greninja during battle. A last thing to note: There will be an update to Pokémon Bank (and maybe Sun and Moon might need an update too) to enable Generation 1 transfer of Pokémon from Red/Blue/Yellow (3DS Virtual Console) to Sun and Moon.
When the transfer is done, please note you cannot return any transferred Generation 1 Pokémon back to Red/Blue/Yellow on 3DS VC. Now who will you pick as your Generation 7 starter?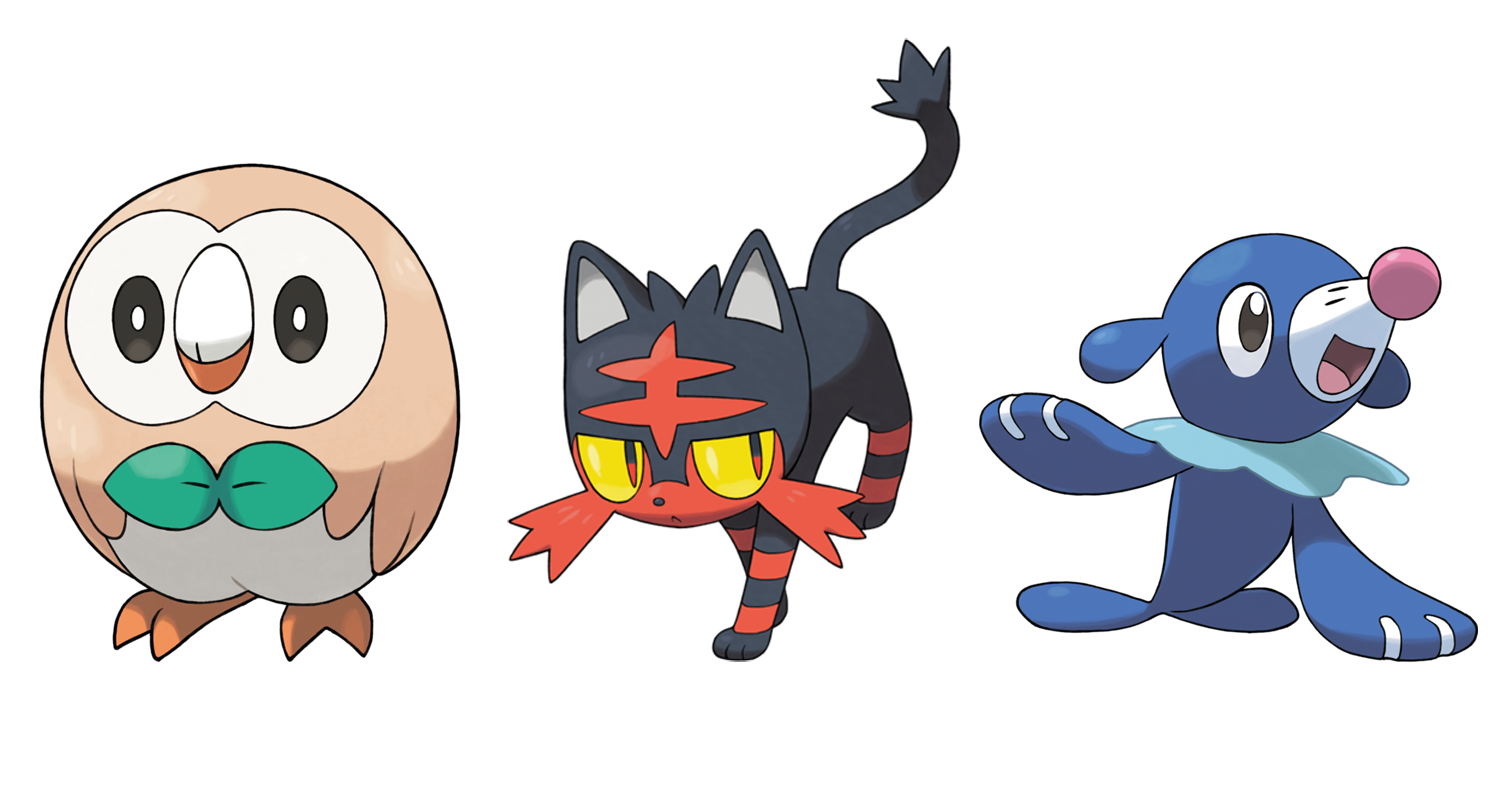 There's Rowlet (Grass/Flying), Litten (Fire), and Popplio (Water).