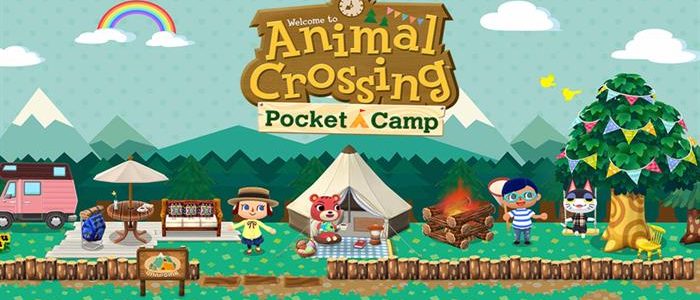 Animal Crossing: Pocket Camp is a spin-off entry of the Animal Crossing series that was released on mobile devices on November 21, 2017. In this spinoff, you play as the role of a camp manager and your task is to make the most awesome/best campsite you possibly can to attract tons of guests to your camp! However to be able to do some stuff or get stuff, you have to forage for items, talk to villagers and take on their requests, earn Bells, and if you really wanted to, use real-world money to buy Leaf Tickets to help out in various tasks or getting items (though you can still earn Leaf Tickets without spending any real-world dimes).
Plenty of the Animal Crossing experience has made the jump to mobile in that you can do things you could in the AC main series of games (starting with the GameCube original and beyond), so if you've never played any Animal Crossing before, Pocket Camp could possibly be a good demo to the main series (if anyone ends up liking Pocket Camp, I do suggest getting Animal Crossing: New Leaf on 3DS!).
I started up Pocket Camp yesterday evening after the initial traffic surge at the app's launch. Since I'm starting out, I don't know how I feel about the game just yet. I'm going to have to play some more before I could give a more accurate review. I've got some pictures I've taken, but since they are so large vertically, I'm going to have to link to everything.
Apollo is my starting villager (and my villager has a new hair style -- need to get some red glasses though):
http://ngamer01.choz.../files/0001.png
Apollo approves of my starting campsite: http://ngamer01.choz.../files/0002.png
I got Goldie to come visit my starting camp: http://ngamer01.choz.../files/0003.png
Anyways feel free to talk about anything AC: Pocket Camp here. I should also mention this mobile game is a part of the 4.x series of AC games (4.x started with New Leaf).
EDIT - Friend Codes:
Morgil - 2592 4520 151
Ngamer01 - 5212 5059 484
Torgo - 2781 8448 329
Edited by Ngamer01, 23 November 2017 - 05:09 PM.